PERFORMING A CONDITION ASSESSMENT WILL SAVE YOU MONEY
If you own or maintain a building, you know that tools, equipment, and other assets breaking down and becoming inoperable is a major headache. If you're getting geared up for a big week of production and one of your pieces of equipment goes down, you might miss out on a day, a week, or longer of valuable production time. Not only do you have to pay to fix the machine, but you're also losing money everyday that you don't produce your product. Don't let downtime in your building cost you money. Check out these items that should be
regularly inspected
to ensure you don't experience downtime in your operation.
Production Equipment
Regularly assessing and repairing your production equipment is a must for manufacturers. These are your profit centers; if you're not making product, you're not making money. Therefore, you should regularly inspect your production equipment and perform scheduled, routine maintenance. You can have a crew come in between shifts, at night, or during a shift on which you send workers home. The key here is that the repairs are planned, and therefore take less time. You can have your tools and replacement parts ready ahead of time, and have already diagnosed the problem. This means your equipment is back up and running faster and you experience less downtime.
Vehicles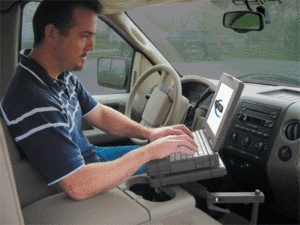 This is a no-brainer, but if you have vehicles used for work, you should regularly inspect them to keep them running properly. Replace the tires, change the oil, change the transmission fluid, etc. The cost of maintenance often scares people away, but it will save you money in the long run when you don't have to replace your entire fleet.
Facilities
Finally, you should
inspect
your facilities on a regular basis. A condition assessment of your facilities will let you know if you need to plan on a new roof next year, or new windows in the next few, or perhaps new furniture in the building. Just having an idea of what needs to be replaced in the future, and doing so before you have a leaking roof, will make your building a lot easier to work in.
Conclusion
Performing regular condition assessments within your building is the best way to prevent downtime and major replacement expenses. Minor repairs performed on time and over time will keep your equipment, vehicles, and facilities running longer, and save you money.