Why IRC?
We're committed to you, our customer. As the go-to contractor in the spray foam industry, our highest priority is gaining your trust. Family-owned and operated since 1974, we do not take lightly the long-lasting relationships we've built for almost 50 years.
Learn More
50 Years Experience
Millions of Square Feet Protected
Safety Culture
Family Owned
What is SPF?
Often referred to by us as the best roofing material on the planet, Spray Polyurethane Foam (SPF) has an industry-leading lifespan, is quick to install, and lowers maintenance costs throughout your entire building.
Learn More
Spray Foam by the Numbers
---
35 years
Average spf
roof life
---
40%
of your building's energy is dedicated to heating and cooling
---
50%
reduction of
energy usage
---
50°
lower roof temp
on a 90 degree day
---
50 cents
per sq ft annual
savings
What do you need to make sure your roof is up to par?
Path to a New Roof

You Request a
Quote

We Schedule a Complete Roof Inspection

We Use Tools to Determine Costs & Project Scope

We Install A Roof That Will Last For Years To Come
Our Dedication to Safety
We are committed to the safety of our employees, our customers, and our customers' customers.


With a stellar 2.5 Recordable Injuries Average compared to the National Average of 6.0, we know what it means to protect all parties involved.
Learn More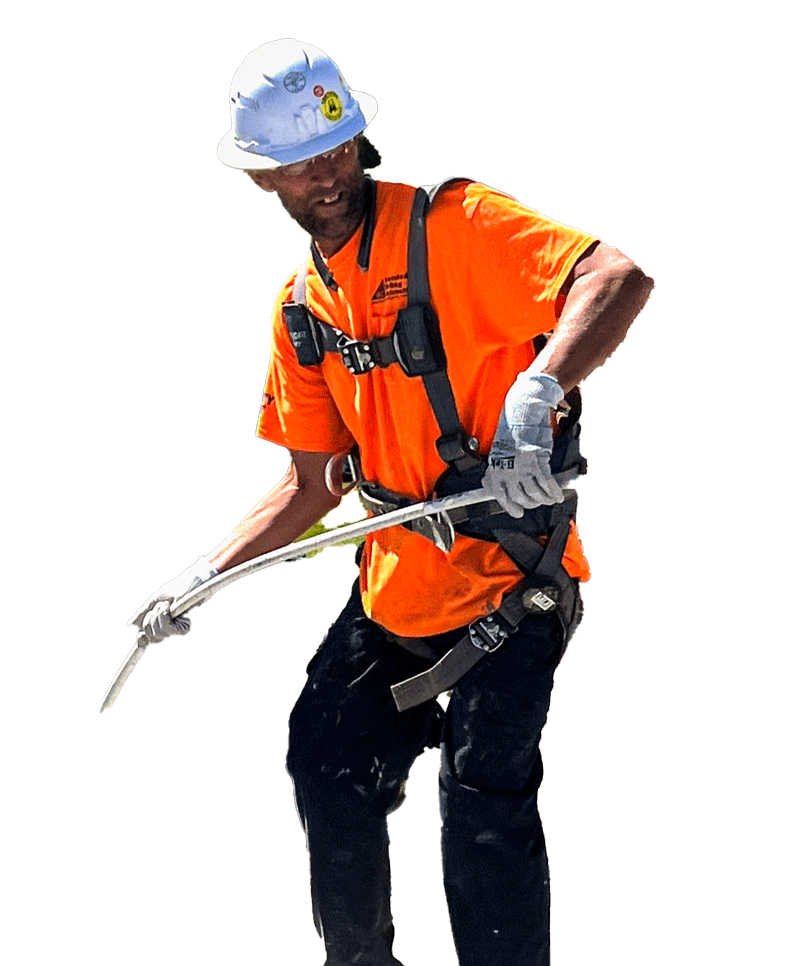 Informational Resources
Industries Served
Our expert products and services protect roofs across the spectrum of industries. Learn about how we are serving these key industries.
Want a 2nd opinion?
Here's what Our Clients have to Say
"We are very pleased with their service, their integrity, and with the product in general."

Superintendent, Indiana
Indiana
"I wanted to thank you and all of the IRC staff… Your commitment to safety and installation quality on such a difficult project was outstanding. You should be commended for maintaining a high level of communication throughout as it was definitely the key to the success of the project."

VP and Principal, Engineering and Architectural Services Firm
Airport Hangar Roof Replacement
"They worked around the clock, brought extra guys in, and did everything we asked them to do."

School Board Member
Indiana
"They have proven to me that they are more than just a quality roofing contractor."

VP – Construction & Facilities
California
"We have used IRC foam insulation on sections of our roof since 2001. IRC crews have been proven to be professional in the application and job site cleanup and have responded to our needs as necessary."

Project Engineer
Tennessee
"We would encourage anyone to use IRC for your next roofing project so you too can experience the same quality and service we have become accustomed to."

General Manager
Ohio
"You can always count on IRC to do the job right the first time!"

Facilities Director
"I just saw the finalized pictures and I have to say, they are a WOW! The difference is amazing! I want to thank you and your team for an exceptional experience in this project."

President of Home Owner's Association
"The job was quite a challenge and is now complete. IRC completed the job as required in a very safe, timely and professional manner."

Facility Manager, New Jersey
"Over the last three years you guys have repaired and re-coated three of our schools in our district. I have confidence in IRC to come out and access our roofs. I also feel that they are being honest with me when I ask questions about roofing."

Facility and Grounds Supervisor, Tennessee
"IRC has completed roofing projects on over 320,000 square feet of occupied commercial buildings. We did not have a single complaint from a tenant during this work which is a testament to IRC's professionalism."

VP – Construction & Facilities, Florida
"We've worked with IRC on multiple building projects…the integrity that they have as far as the work they do and what they've done over the years was paramount."

School Principal, Indiana
"Working with IRC was a privilege. Their knowledge, dedication, and the sheer fact that they were willing to work around the clock for me, and for the community of Henryville to get the job done and to ensure that the children got back to school on time the following year was a great advantage."

Site Superintendent, Kentucky