IRC OFFERS A COMPREHENSIVE LINE OF SINGLE-PLY ROOFING SOLUTIONS
Every system varies, but as a general rule, single-ply roofs last between 20 and 30 years. Whether you're looking for a low-priced solution or a system that offers the longest lifespan and most energy efficiency, we can help. We'll work with you to determine the best material for your exact situation.
The Big Three
TPO
TPO (Thermoplastic Olefin) is the fastest-growing segment of the single-ply market. Building owners who want an affordable roof that still offers durability, a long lifespan, and reflectivity savings often turn to TPO. The welded seams on a TPO roof are far more effective than glued or fastened seams as have been used on past single-ply materials.
PVC
PVC (Polyvinyl Chloride) is not as fast-growing as TPO due to its higher price tag. PVC roofing systems offer all of the benefits of a TPO roof, with added fire, moisture, wind, and chemical resistance. This additional engineering of the material makes it more effective as well as more costly.
EPDM
EPDM (Ethylene Propylene Diene Monomer) is a highly flexible, rubber-like dark membrane that has been used in the commercial roofing industry for a very long time. While EPDM doesn't offer the reflectivity benefits of PVC and TPO, and it also isn't as durable, it offers some benefits of its own. It's is extremely lightweight, making it versatile and allowing for fast installation. Quick installation lends itself to making EPDM a very affordable roofing system.
Approved systems
Installation
Whether your project is a new construction, tear-off and replacement, recovery, or retro-fitting, we can meet all of your organization's roofing needs.
Sales Team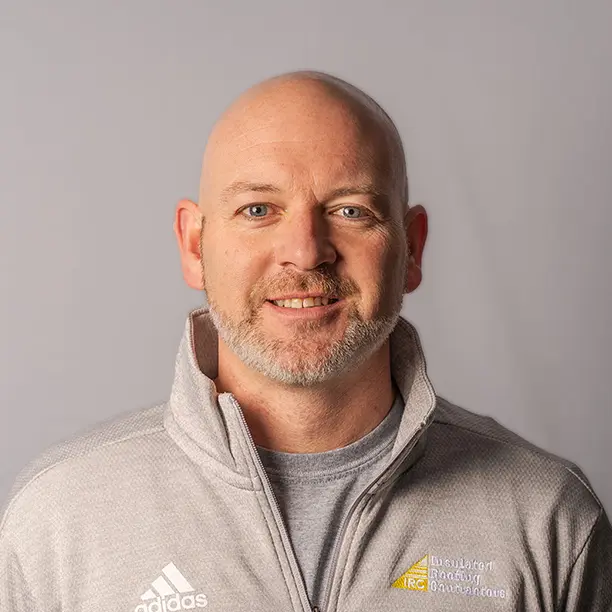 Troy Huffman
Contact Troy
"*" indicates required fields