SAVE MONEY BY PREVENTING ENERGY LOSS
A major problem that occurs in nearly
every building
, yet is easy to ignore, is that of energy loss. It's easy to ignore or forget about because you can't see it. It's hard to visualize heat leaving your building, or cold air leaving in the winter. You paid money to run your HVAC unit to heat that air up or cool it down, but what can you do about it leaving? Step one is to realize that it's leaving. Consider the fact that your windows may not be properly sealed, doors may be left open, or that your roof may allow air to escape your building. Once you realize these problems, you can get started at preventing energy loss in your building. Let's look at how energy loss affects you, and how a spray foam roof can eliminate one of the largest sources of energy loss.
Why Preventing Energy Loss Matters
Your building doesn't stay cool in the summer or warm in the winter for free; you know this. You have
HVAC
or some type of heating and cooling equipment installed that allows your building to stay comfortable year-round. When that hot or cold leaves your building, you waste money on returning your building to the desired temperature, or you work in an uncomfortable environment. Neither of those options is good. Preventing energy loss means you save money on your heating and cooling expenses, and means you can work comfortably no matter the outside temperature.
In addition to keeping you comfy and saving you money, preventing energy loss is good for the environment. HVAC devices consume a lot of resources and aren't the "greenest" appliances available. By reducing the amount your equipment runs and ensuring that it doesn't run extra to heat or cool the same air, means you're reducing the amount of resources it uses, which is great for the environment.
Preventing Energy Loss Through Your Roof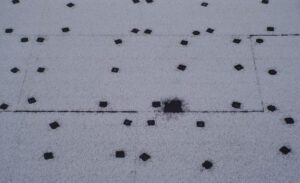 Most roofs provide some level of insulation for the building, but not all roofs are created equal. R-value is the industry term for the amount of insulation provided by a barrier, such as a roof. Spray foam roofs provide better insulation than any other roofing system on the market today. SPF has an extremely high R-value because it has no seams, no fasteners, and the material itself is a great insulator. Other systems may have good insulating material, but they have seams or fasteners that allow interior air to escape. A system like spray foam that combines a great insulator with no fasteners or seams is a great combination for preventing energy loss.
Conclusion
Preventing energy loss in your building isn't a difficult thing to do, and is very important for your bottom line, the longevity of your equipment, and the environment around your building. A spray foam roof can significantly reduce energy loss in your building. Call us today if you're interested in making your building more energy efficient with a better roof.