RETROFITTING YOUR NEW ROOF KEEPS YOUR PLANT UP AND RUNNING!
One of the biggest constraints on building owners needing a new roof is often not the roof itself (be it cost, style availability), but what's going on underneath it. It is common for a building owner to be fully capable of purchasing a new roof, but the problem they face is inside; they can't shut down their operations for even an hour, let alone 2-3 weeks to install a new roof. What is the solution to this problem? A system that can be retrofit directly over top of the existing roof.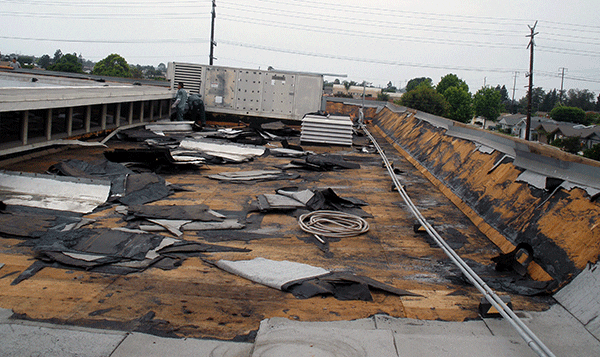 Retrofitting Eliminates Tear-off
A roofing system that can be retrofit to your existing roof is of great benefit to you and your operation because it allows you to keep your people and machines running while work takes place overhead. A non-retrofit system requires the old roof to be torn off and then replaced, which means your operation is completely exposed to the elements unless you relocate equipment or make temporary changes to your building. This is a huge financial investment, it eats up your time, and it will undoubtedly cause you some headache. Not only does a tear-off mean your operations shut down, but tearing off a roof is hard work that takes time and money. This video shows some of the burden of tearing your roof off.
Retrofitting Helps to Strengthen the Roofing System
As we covered in our post about wind uplift, a roof that is retrofitted, or custom-fitted, to your building is exceptionally strong. This is because there are no fasteners, no seams, and each roof feature adds more strength and rigidity to the roof. When you replace the roof, you are likely putting metal or single-ply on your roof. Each of these systems are made in a warehouse, and then forced to fit on your roof, rather than being a perfect fit (like SPF). When these systems are installed, they have to have fasterners and seams to helps them adhere, and these become points of failure.
Conclusion
A retrofit roof keeps your operations running, and provides other benefits such as a stronger roof with no seams, as well as providing better insulation with no gaps in the system. If you want to keep your operation running, it may be wise to consider retrofit foam for your new roofing project.