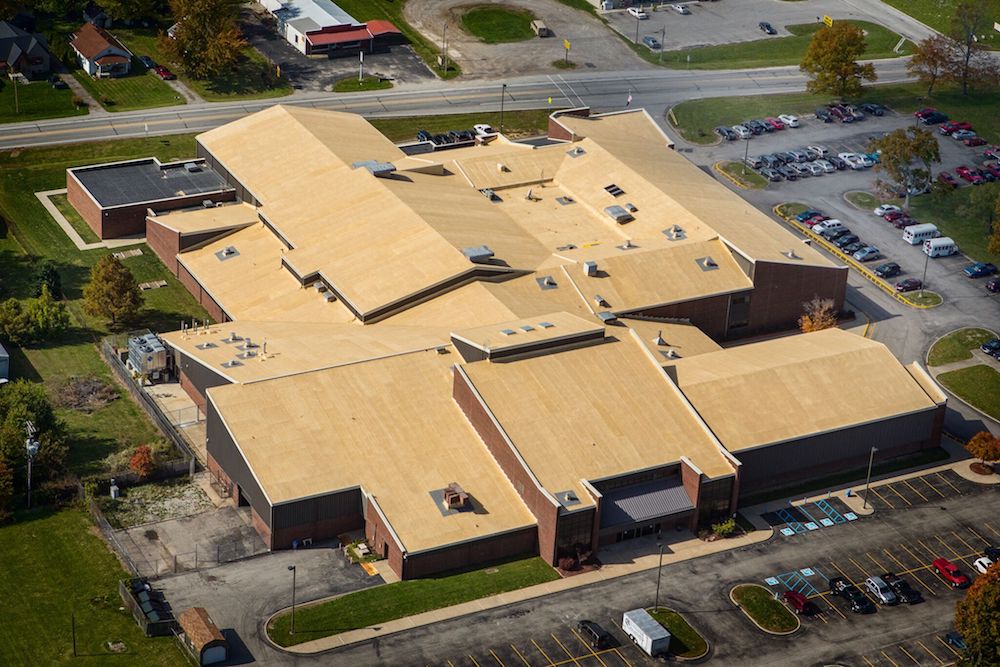 Insulated Roofing Contractors (IRC) is excited to announce our new blog that enhances our new website design! We are excited about this growth and expansion of our online presence and hope the additional articles and information are valuable to our customers and prospects alike. Below is a little more about who we are and what we do.
Why IRC?
IRC has been providing superior roofing services to commercial businesses, schools, and even sporting arenas since 1974.
We install, service, maintain, and repair a full range of roofing systems including sprayed polyurethane foam, single-ply, and restoration coatings.
Every roofing system we install is carefully selected from only the finest suppliers. We ensure the products we install live up to the quality standard our people uphold every day. We stand by our products and offer 20-year warranties to prove it.
Our Experience
Since the inception of our company, we have completed nearly 9,000 jobs for our customers and have installed over 140 million square feet of roofing, most of which is spray foam. We have worked on jobs as large as the Mercedes-Benz Superdome in Louisiana, the WVU Coliseum, and the Miami Airport.
While we are based in New Albany, Indiana, we have the ability to go wherever our clients need us. Sometimes we are needed in Hawaii and other times we find ourselves in Ohio. That's what sets us apart from other roofing companies, we are nimble and able to go where we are needed because we own our own equipment and we don't mind to travel.
Our Mission
Insulated Roofing Contractors provides a high-quality roof system, with superior customer service that reflects honesty and integrity, earning us the respect of our employees, customers, and industry.
IRC provides more than just new roofing services because we understand just as much as anyone that there are times that a new roof isn't needed. While the large majority of our work is spray foam, we have expanded our product line to include other roofing materials so that we can better serve our customers.
What Our Customers Say
"We own 1.8 million square feet of flat roof, 95% of which is polyurethane foam. IRC is our vendor that does most of our roofing work. We are very pleased with their service, their integrity, and with the product in general."
–Bill Wiseheart, New Albany Floyd County Schools
"For the last 4 years we had an aggressive program to replace a lot of our roofs throughout our school district. We currently have ¾'s of a million square feet under roof with IRC in New Albany, IN. We're very pleased with their product, and their customer service."
–Steve Hobgood, Greater Clark County Schools
Unbeatable Customer Service
On top of our experience, integrity, and commitment to quality, we are completely focused on customer service as a company. When you call, an employee answers the phone and spends the time to walk you through whatever issue you're having. When you work with IRC, you'll get a dedicated sales representative who focuses on your account and knows your building. If you need something, they come running and don't stop until you're satisfied.
So, whether you need a roof on a new construction job, need a spray foam roof installed over your existing roof, need repairs made to your roof, or need an annual maintenance agreement to keep your roof in tip-top shape, we have the expertise, knowledge, and experience to get the job done.
If you would like to find out more about the different ways that Insulated Roofing Contractors can help your business we'd love to talk!