DOES SPRAY FOAM PERFORMANCE MAKE IT WORTH THE MONEY?
Spray foam roofs can be more expensive than other roofs. Spray foam is not always the most expensive roofing option, but it is rarely the least expensive. Are the benefits of spray foam great enough to outweigh the costs? Is it worth the sometimes larger upfront investment to save money down the road? Let's look at the different aspects of spray foam performance and see if they provide a benefit great enough to offset the cost.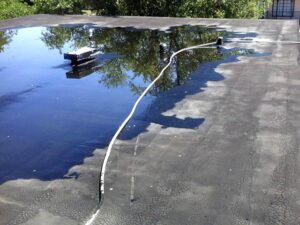 Waterproof
Spray foam roofs are completely waterproof. When installed correctly, they simply do not leak. There are no seams and no fasteners; you would basically have to intentionally poke holes through the roof to cause a leak. Is that peace of mind and effectiveness worth the increased cost? Maybe.
Insulation
Reflectivity
Uplift Resistance
Long Life
Conclusion

There are many aspects of spray foam performance that can make it worth the large investment it often is. Outside of these five performance factors, there are many other benefits of spray foam that you can benefit from after having a roof installed on your building. If you'd like to learn more about spray foam performance, contact us today.