Extreme Roofing Conditions – Miami International Airport
At Insulated Roofing Contractors, we are often asked to work at operational, and active locations. Few have been more engaged than in 2007 when we were employed by Miami International Airport, one of the world's most active airports. According to U.S. and Worldwide Airport Rankings in 2007, MIA ranks 29th among all airports for total number of passengers. The air-traffic is invariably heavy, with over 80 airlines serving approximately 150 worldwide locations.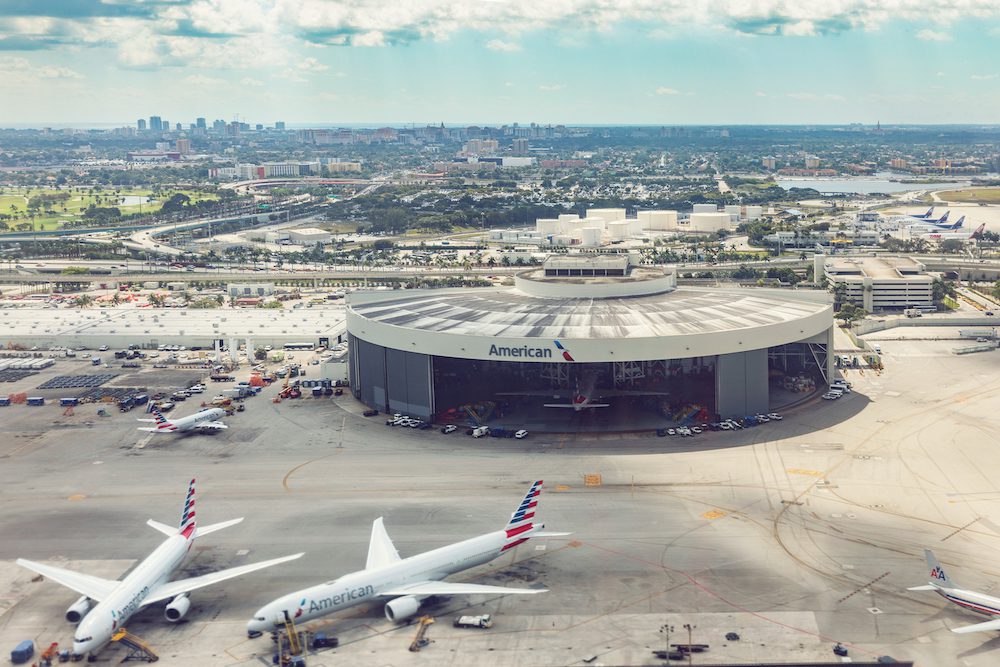 Our Fort Lauderdale, Fla. crew won a public bid on MIA's main terminal, which needed a new roof system due to age and countless leaks. Essentially, we were tasked to provide a complete re-roofing package for the 455,567-square-foot main terminal. The catch– Miami-Dade Aviation Department required that the project be completed without interfering with the airport's scheduled activities.
The Process To Get The Job Done
We started right away. We analyzed the current gravel-surfaced four-ply built-up roof system, which was over a concrete deck and varying types of 1 to 2-inch thick insulation boards. This required 294,267 square feet of tear-off, along with 161,300 square feet of re-cover.
IRC worked around the clock, with one crew of around five people who worked at night, and another three crews who escalated the work during and throughout the day. RK Hydro-Vac., from Charlotte, N.C., removed the loose gravel before we began tear-off. Initially we worked under lights at night while doing tear-off. It was easier on our team because we didn't have the sun and heat impairing the spray polyurethane foam (SPF) application.
The daylight hours were utilized to install 1.5 to 2-inch thick Bay-Systems SPF. This allowed us to work in synchrony, without forcing the day crews to wait for tear-off to be finished first. Once tear-down was complete, we primed the exposed concrete deck and applied the SPF. We coated with General Electric silicone coating. One dark gray base, and a second lighter gray finish, which was embedded with 3MTM ceramic coated roofing granules.
Additionally, we installed Yellow Spaghetti Roof Walkway Pads and around the roof penetrations, stainless-steel expansion joints and counter-flashings.
Overcoming All Dilemmas
Of course, working on an active airline terminal came with its own set of difficulties. Airport constraints require that there was no interference with the constant flow of travelers, and the hustle of traffic switching between terminals. The busy airline schedule also made transferring materiel a troublesome dilemma. While Miami-Dade Aviation Department helped by providing storage areas in convenient locations nearby the work area, staggering deliveries was imperative. Without any outside staging areas, we had to tear-off and then transport roofing material long distances so that it wouldn't interfere with the aviation department's activities.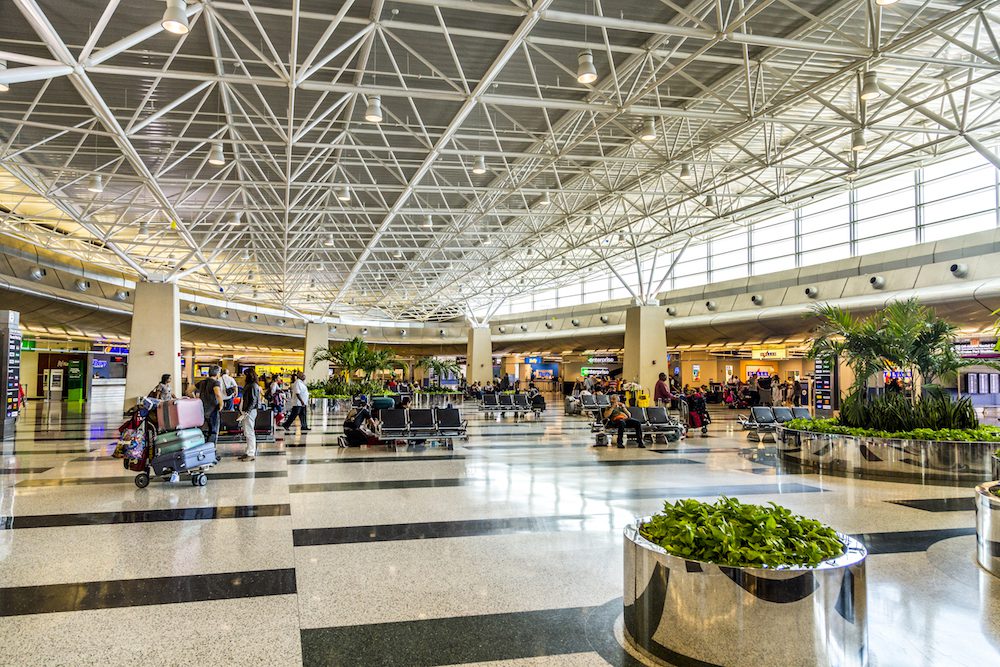 While the closed-in surface caused some logistical inconveniences, it also came with its own share of advantages. The enclosing adjacent walls meant that over-spray was not an issue or a concern. Additionally, we could comply with all Occupational Safety and Health Administration requirements, and Miami-Dade Aviation Department requirements, while working without unnecessary fall protection on the main roof.
We are proud to have pleased the Miami-Dade Aviation Department with a 6-month turnaround on the project. We competently completed the project in a timely and efficient way, without interference.
"Our ability to work with the project consultant and Miami-Dade Aviation Department proved rewarding… Their main goal was to keep the airport operating as though there were no construction going on and make sure all travelers and employees were able to do what they had to do. We kept the airport's daily activities as uninterrupted as possible."
– Melvin Stumler, President at Insulated Roofing Contractors
If you have an extreme working condition that needs roofing care, or if you simply need a quick roof inspection, we hope you'll contact us today.