WHAT ARE THE BENEFITS OF SPF ROOFS?
THERE ARE SOME ROOFING MATERIALS WHICH, OVER TIME, PROVE THEMSELVES TO BE AN AMAZINGLY VERSATILE PRODUCT.  SPRAYED POLYURETHANE FOAM IS ONE OF THESE PRODUCTS.
Initially used in a softer form in upholstery work, the material soon proved itself to be adaptable to construction projects from roofing to wall insulation. This time-tested development of the product is actually one of the benefits of SPF roofs.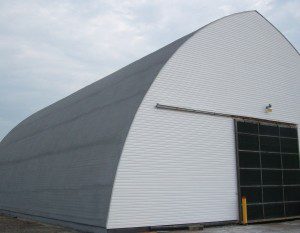 The Spray Polyurethane Foam Alliance explains the product as this:  "Spray polyurethane foam, commonly referred to as SPF is a spray-applied insulating foam plastic that is installed as a liquid and then expands many times its original size. Spray polyurethane foam can be adjusted and have many different physical properties depending on the use desired. For example, the same basic raw materials that can make insulation foam semi-rigid and soft to the touch also creates high density roofing foam that is resistant to foot traffic and water. Specialized equipment is used to apply the spray polyurethane foam and proper technical training is important in order to get the best results."
One of the most common uses of spray foam today is as a commercial roofing system.  Here are the greatest benefits of SPF roofs:
Seamless and self-adhering
No fasteners are required, so no energy is lost to thermal bridging
Versatile installation method allows it to conform to tight or awkward spaces
Provides a waterproof, monolithic roof system
Outperforms all other roofing materials in extreme weather
Fantastic resistance to wind uplift and hail damage
Acts as a heat, moisture and air barrier, keeping the good in and the bad out
Provides the highest R-value of any roofing material on the market
Decreases energy expenses through:
Minimal landfill waste at installation and the end of its life
Superior energy efficiency
Reduced "heat island" effect around the building
Decreased load on HVAC systems
Reflecting sunlight and radiant heat
International Code Council (ICC), LEED, and Energy Star Compliant
UL and FM Approved
Because spray foam is self-adhering, it can be applied directly to most existing substrates. This eliminates the cost of tear-off and reduces the amount of waste going into the landfill, all while limiting interior exposure and downtime.
Conclusion
SPF roofing systems provide some of the greatest benefits available to building owners today. While the cost per square foot is sometime higher, the energy savings, reduced maintenance, reduced tear-out, and superior protection from the elements usually make SPF the most economical roofing system choice.